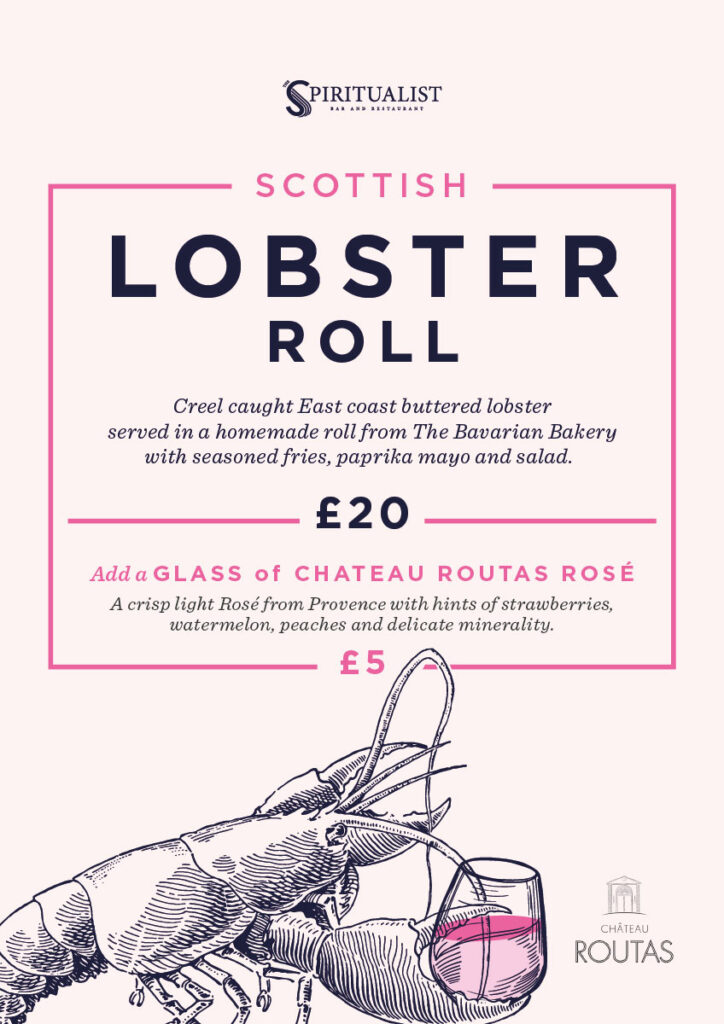 Summer is officially here! What better way to celebrate it than with a Lobster Roll & Chateau Routas?
 🦞 Enjoy a Creel caught East Coast buttered lobster served in a homemade roll from The Bavarian Bakery with seasoned fries, paprika mayo and salad for £20. Add a glass of Chateau Routas for £5!
Available from June 1st 2023 while stocks last.