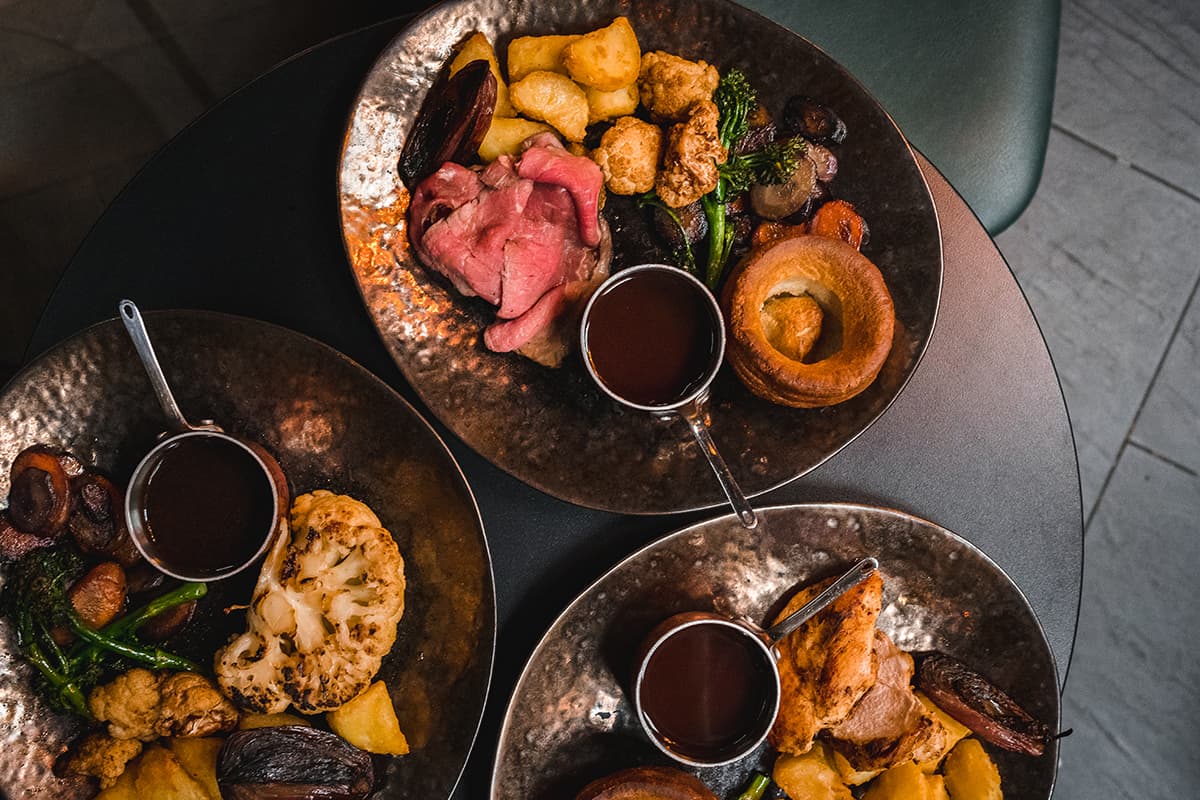 Join us on Easter Sunday for a very special Spiritualist Sunday Roasts.
Enjoy 2 courses from the menu for £25* or 3 for £30* (*does not include Sharing Roast.)
Choose between Beef Sirloin, Lamb Rump, Chicken or Cauliflower Steak and enjoy all the delicious trimmings you know and love.
If sharing is your thing, you can get a Chateaubriand served with bottomless trimmings!